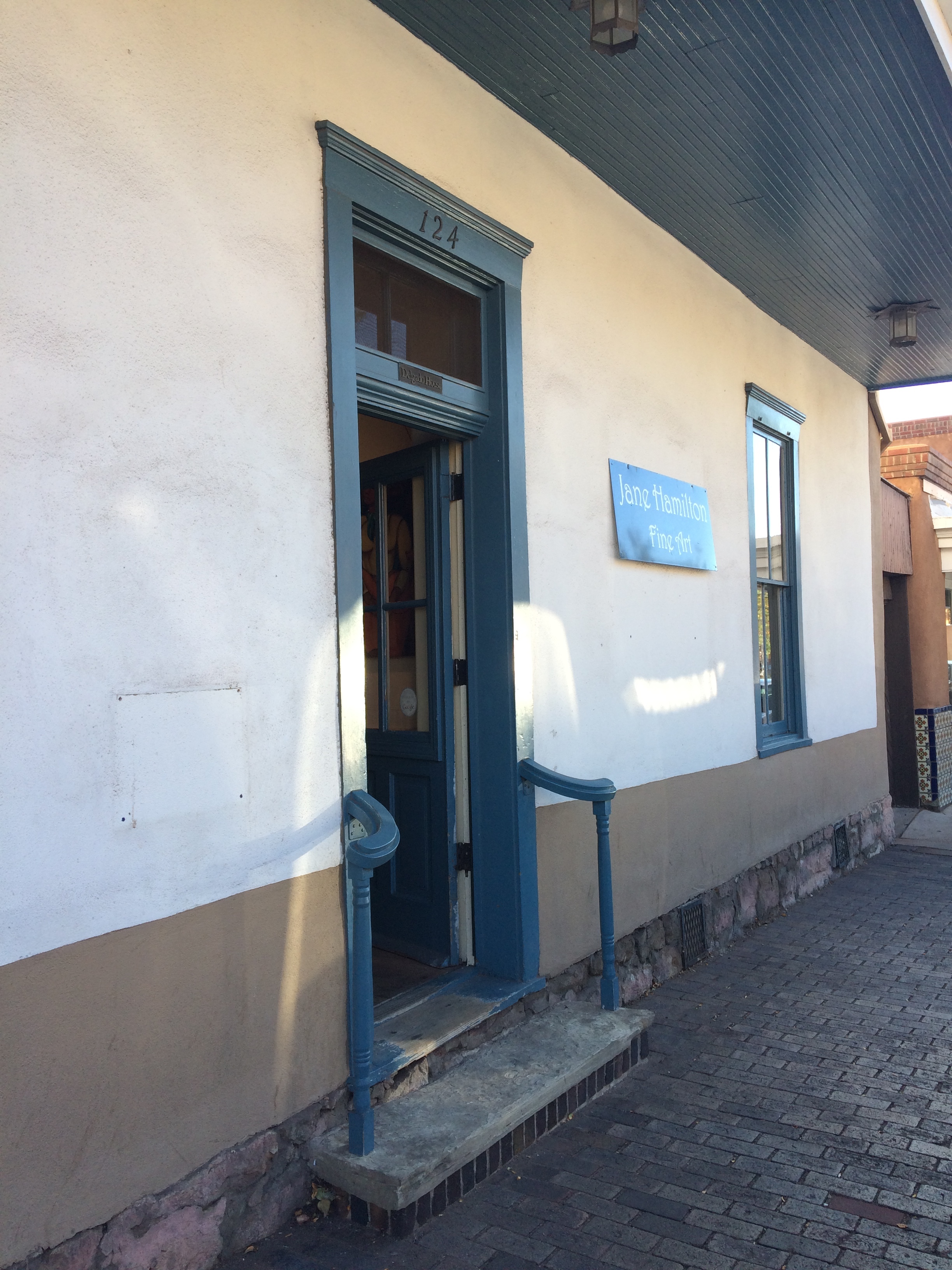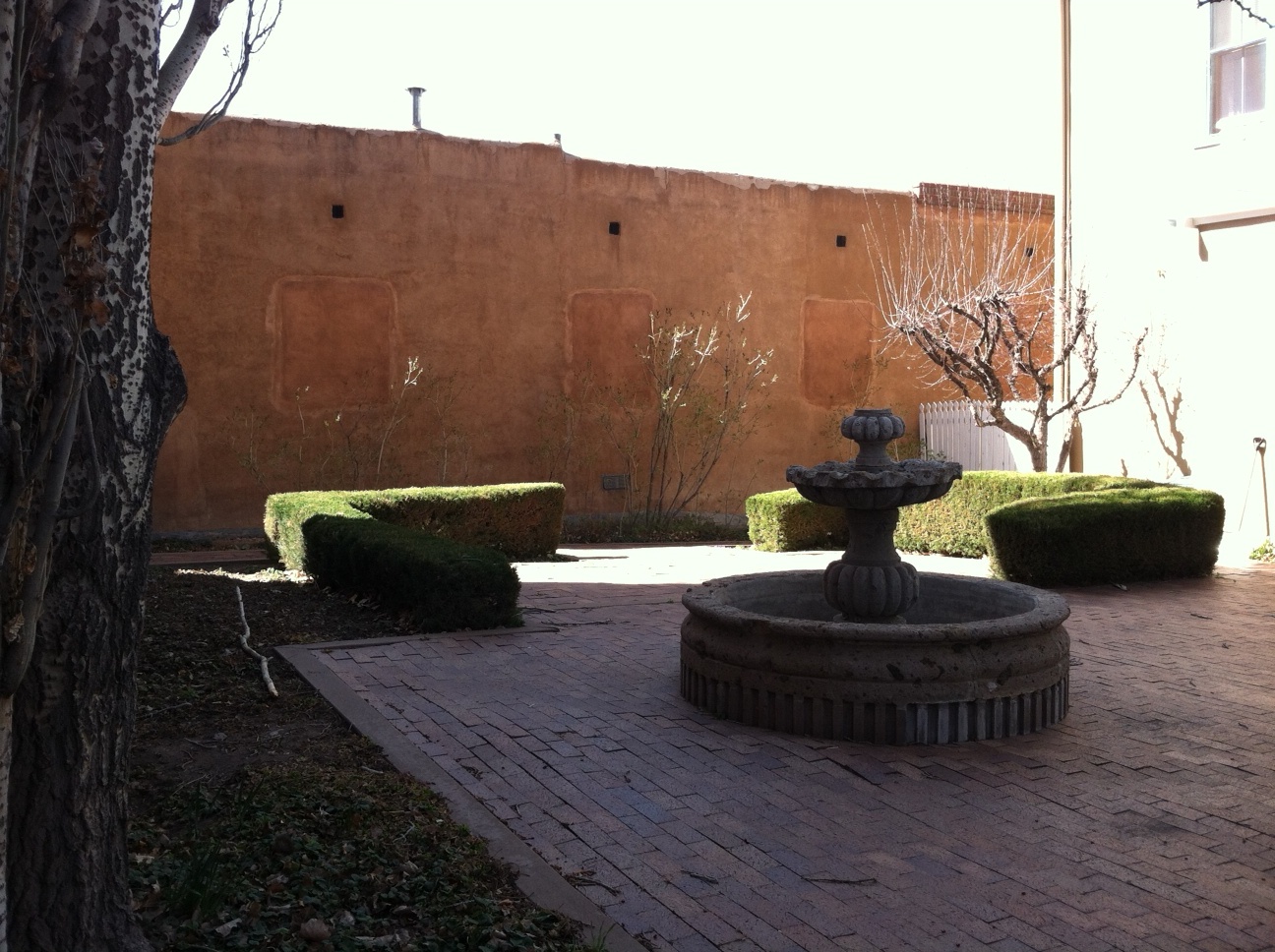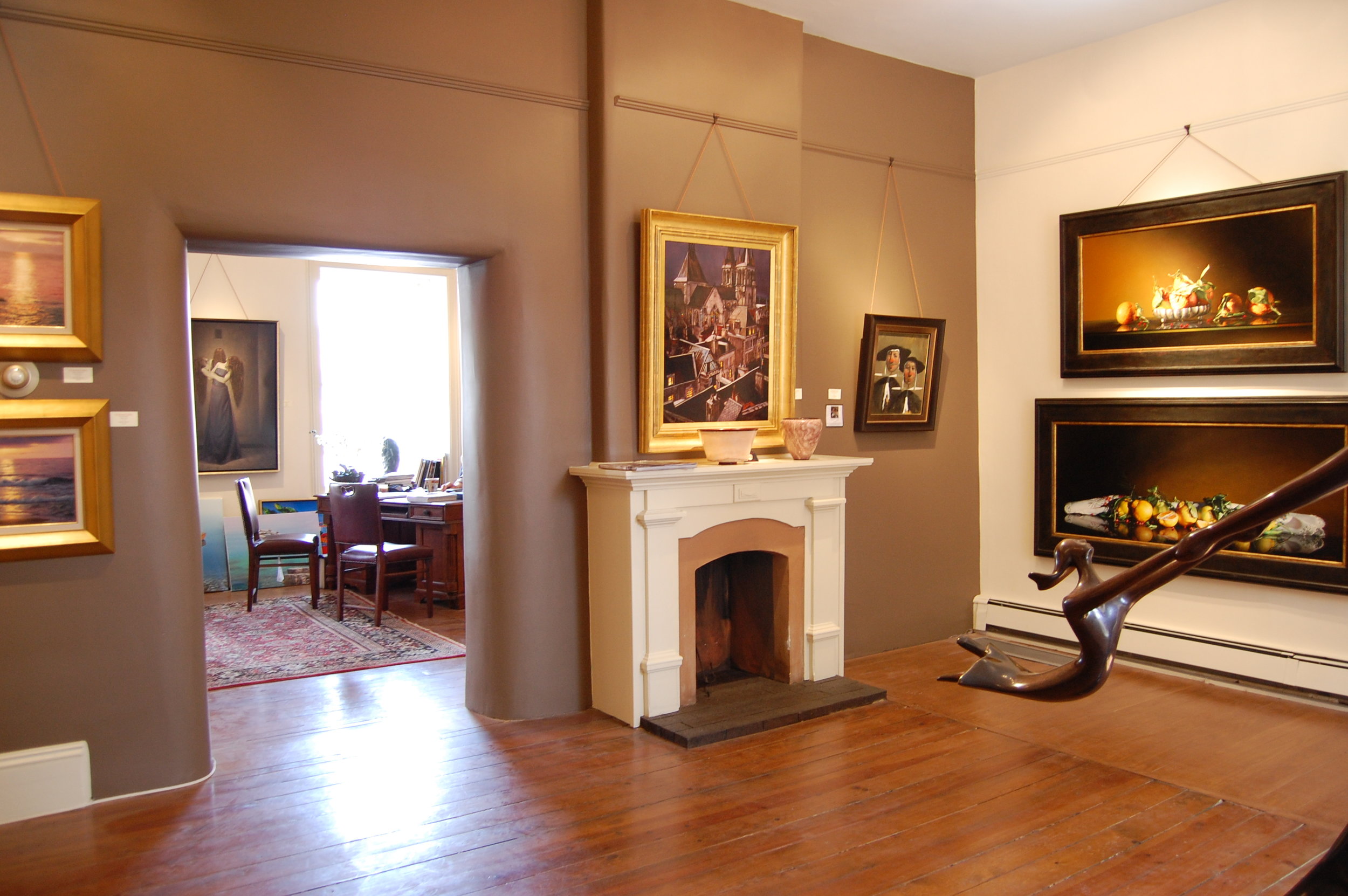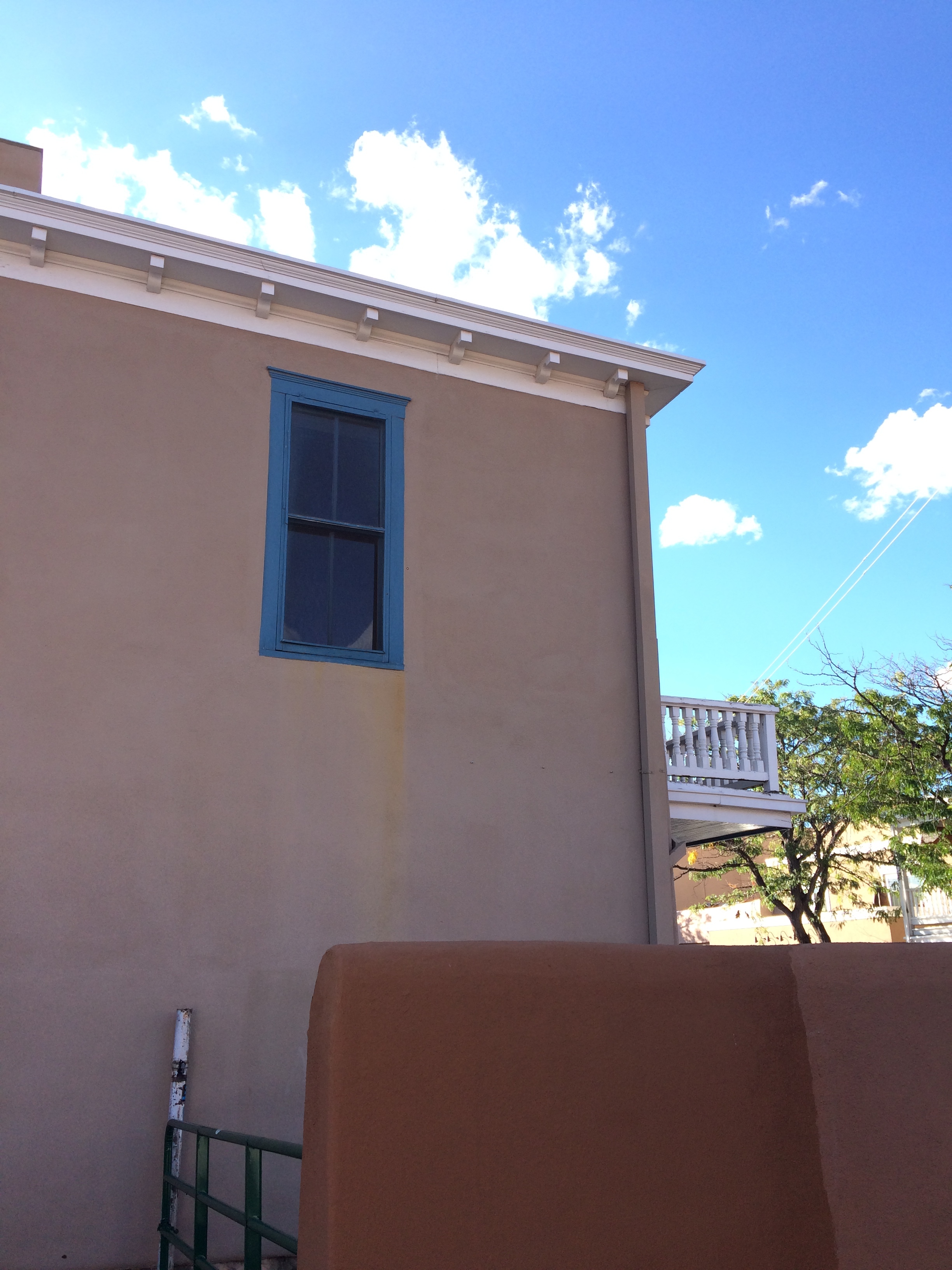 Felipe B. Delgado House
124 West Palace Avenue
An excellent example of local adobe construction modified by late nineteenth-century architectural detail, this house was built in 1890 by Felipe B. Delgado, socially prominent Santa Fe merchant, and remained in the possession of the Delgado family until 1970, when it was purchased and renovated by John Gaw Meem. In January 1980 he and his wife, Faith, donated the Delgado House to The Historic Santa Fe Foundation to insure its continued preservation. The stone base was laid by masons who had helped build St. Francis Cathedral. The balcony, window casings, and elaborate wooden trim show the same influence that caused the extensive remodeling of the Palace of the Governors in the Victorian manner after the Civil War. Don Felipe was a grandson of Captain Manuel Delgado, founder of the Delgado family in New Mexico, who enlisted in the Royal Army of Spain in 1776 and came to New Mexico in 1778, Many members of the family-including four brothers of Felipe--became merchants and were prominent in public life.
Felipe Delgado was educated in St. Louis, Missouri. Later he operated a general store in Santa Fe and was one of the principal owners of mule and ox trains freighting over the Santa Fe Trail to Independence and the Camino Real to Chihuahua. His wife was Dona Lucia Ortiz, daughter of another prominent citizen and trader, Captain Gaspar Ortiz y Alarid, for whom Don Gaspar Avenue and Ortiz Street in Santa Fe are named.
In 1877, when Don Felipe bought the land on which this house now stands, it was part of the picket line for cavalry horses and wagon trains at the end of the Santa Fe Trail. During his lifetime the house was the scene of great social activity typical of territorial days during the late nineteenth and early twentieth centuries. He is buried in Rosario Cemetery.