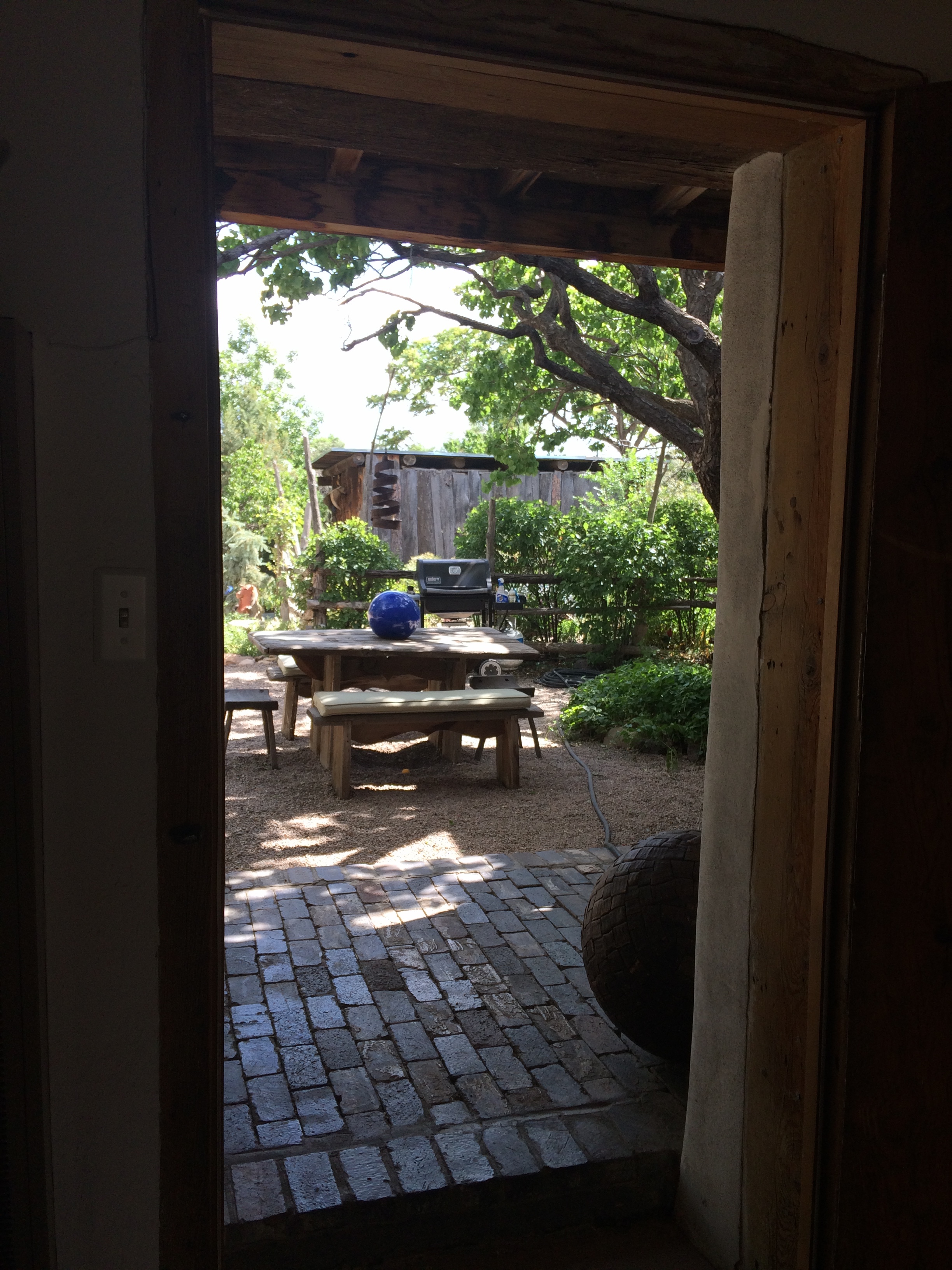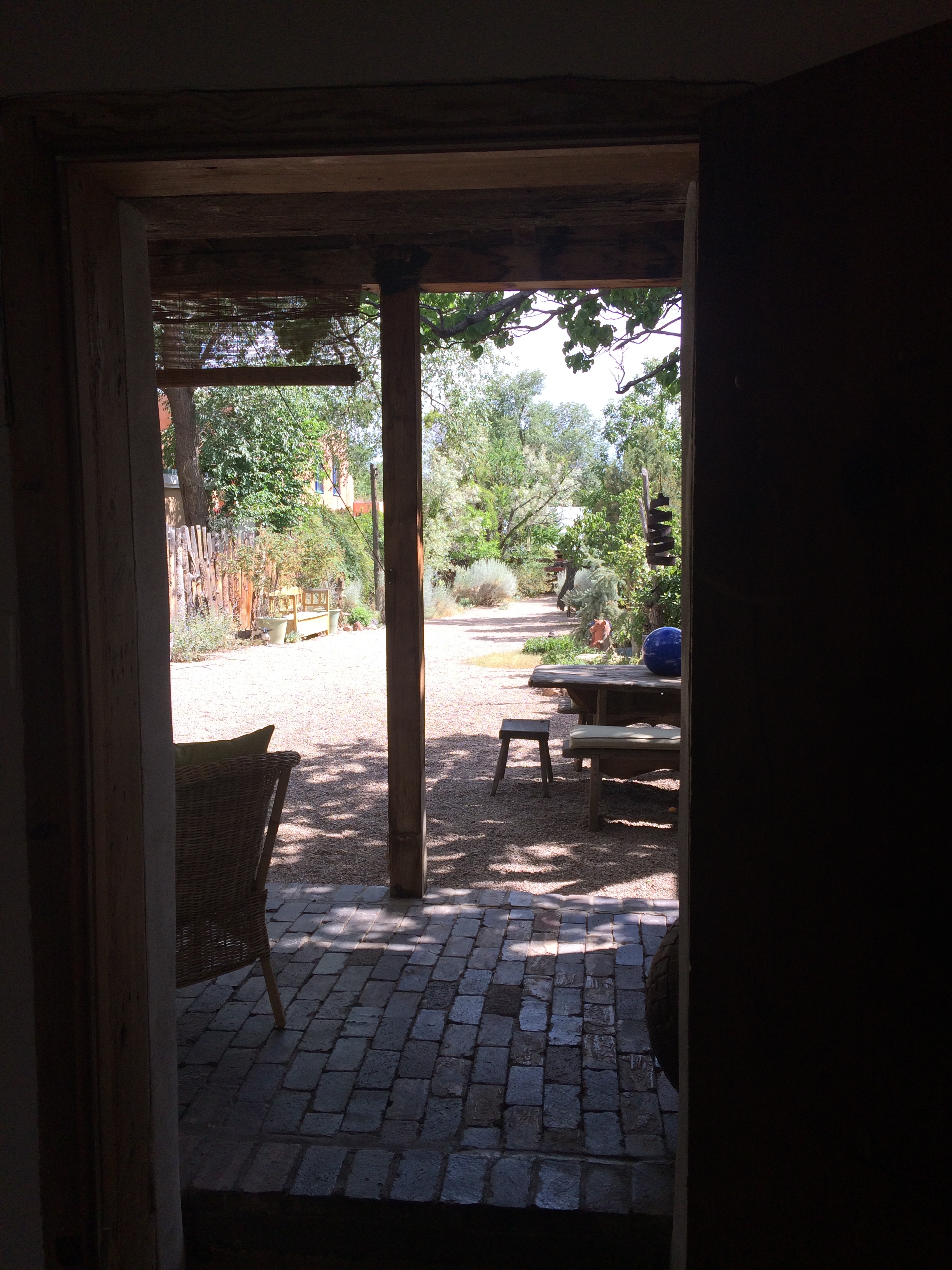 Donaciano Vigil House
518 Alto Street (private residence)
In 1832 this house with its farmlands and orchard was the residence of minor city official Juan Cristóbal Vigil, his wife María Antonia Andrea Martínez, and his large family, among whom was a soldier son, Donaciano. It then apparently included the buildings on either side of the front portion, as Juan Cristóbal in his will dated May 31 of that year and María Antonia in her testament of May 26, 1834, described it as "composed of four parts." After the death of his mother, Donaciano bought out the other heirs and added still another section, probably on the south. Today, the buildings facing Alto Street have different owners, but the main part of the house, with its charming inner placita, is the private residence of the person responsible for its restoration" The doors and windows used in the restoration came from the original Loretto Academy in Santa Fe and are Territorial in style.
The house is of special historic value, in addition to its charm and antiquity, as the former residence of Donaciano Vigil, one of the most important military and political figures of his day. While Santa Fe was under Mexican rule, 1821 to 1846, he served first in the presidial company of Santa Fe and then commanded the company of San Miguel del Vado. He was also military secretary to Governor Manuel Armijo. After US occupation in 1846, General Kearny appointed him secretary of the territory, and in January 1847 he became acting civil governor of New Mexico following the assassination of Governor Charles Bent. From 1848 to 1850 he continued as secretary of the territory and register of land titles.
In 1851 Donaciano led the opposition to the secular use of La Castrense by the U.S. Government. As a member of the Santa Fe grand jury, he refused to take his place in the courtroom of the U.S. court of the first judicial district that had been located by Judge Grafton Baker within the church. His stand against violation of a consecrated structure where his own father was buried resulted in the removal of the court to the Palace of the Governors. Some reports of the incident state that Judge Baker threatened to arrest Vigil but changed his mind when the townspeople and army personnel rallied to Vigil's support.

When this house served as the home of Donaciano Vigil and his wife, Doña Refugia Sánchez, its lands extended along the Rio de Santa Fe and still contained the orchard mentioned in his parents' wills. At that time it was the scene of much civil and political activity, but in 1855 the Vigils retired to their ranch on the Pecos River, and in 1856 sold the property to Vicente García. They are buried in Rosario Cemetary. In May 1969 the house was placed on the State Register of Cultural Properties and subsequently on the National Register of Historic Places.