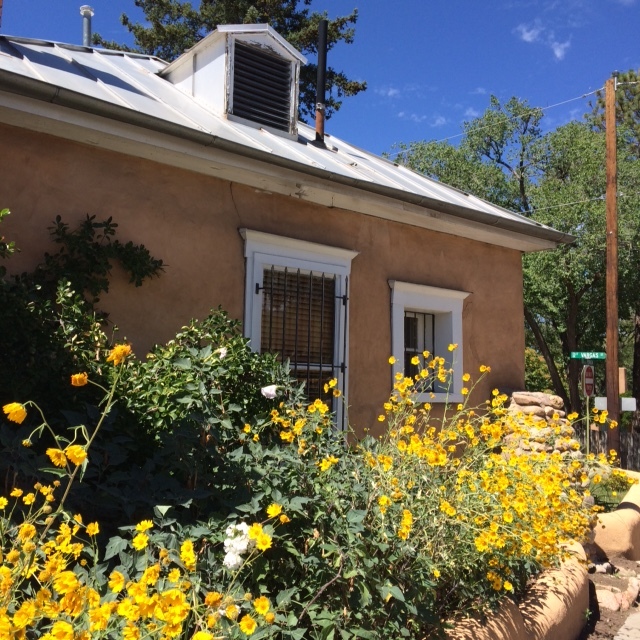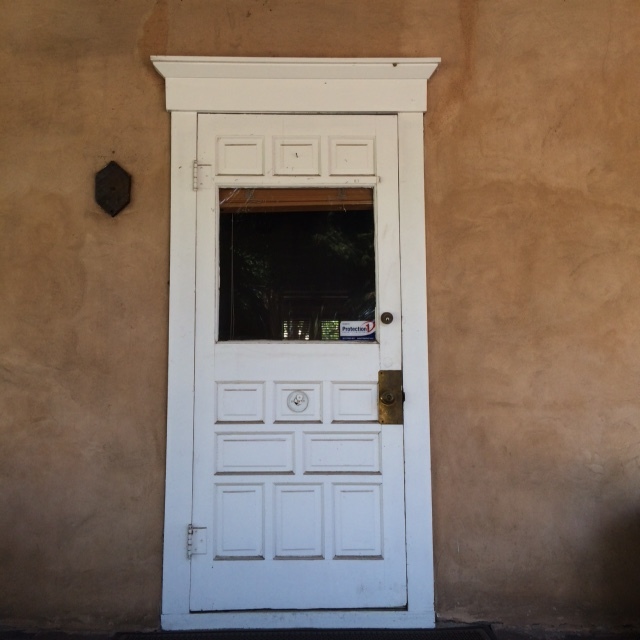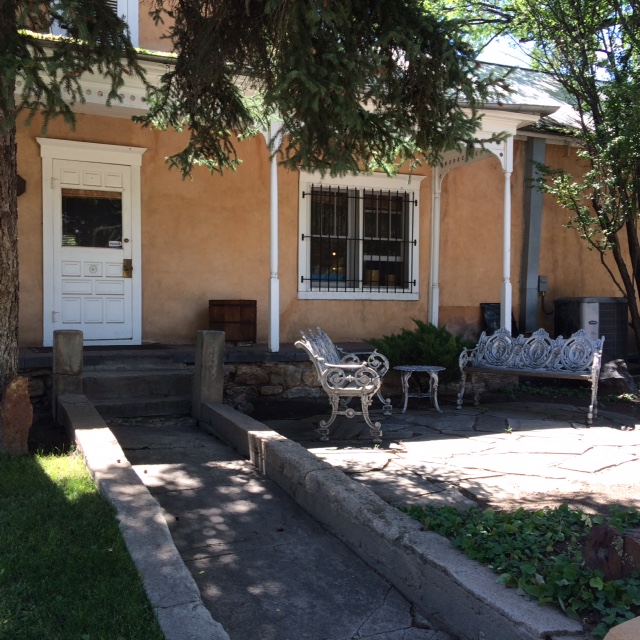 José Alaríd House
338 East de Vargas Street
On December 20, 1835, José Alaríd, a disabled Mexican Army veteran of the Santa Fe Presidial Company, purchased a tract of farmland from Sergeant Francisco Campos. On this property the José Alaríd House sometimes referred to as "The House of Sixty-one Vigas," was constructed and its history was owned by several prominent Santa Fe residents.
The property was sold lo Joseph Hersch in 1854 and was in tum sold to Bishop Baptiste Lamy on February 26, 1859; what use he made of the house is not known. Five years later Bishop Lamy transferred ownership of the property to Epifonio Vigil, son of Donaciano Vigil, both of whom were active in public affairs. Among other positions he held, Donaciano was acting civil governor of New Mexico. Epifanio served as territorial auditor from 1865 to 1869 and was appointed official interpreter by the governor in 1868.
In 1911 the property was conveyed to Anita J. Chapman, the eldest child of James L. and Jesusita Johnson, owners of EL ZAGUÁN in the mid-1800s. Chapman worked as translator and secretary for Adolph E. Bandelier, a renowned anthropologist who became a close friend of the family. She also served as territorial librarian-the first woman to hold that position and as state librarian from 1917 to 1937.