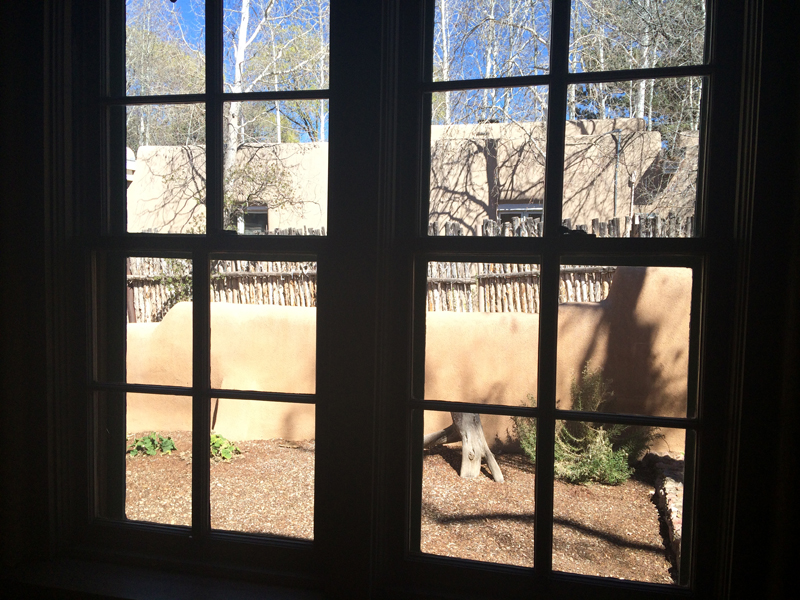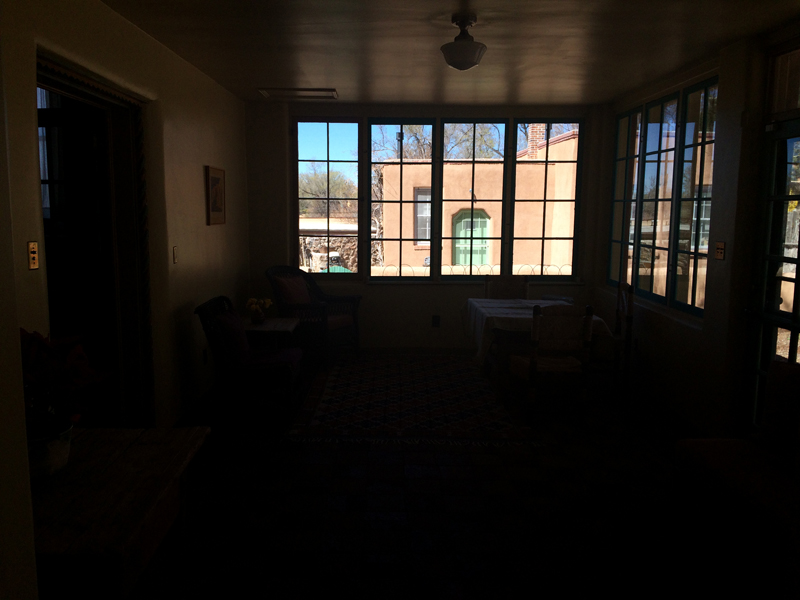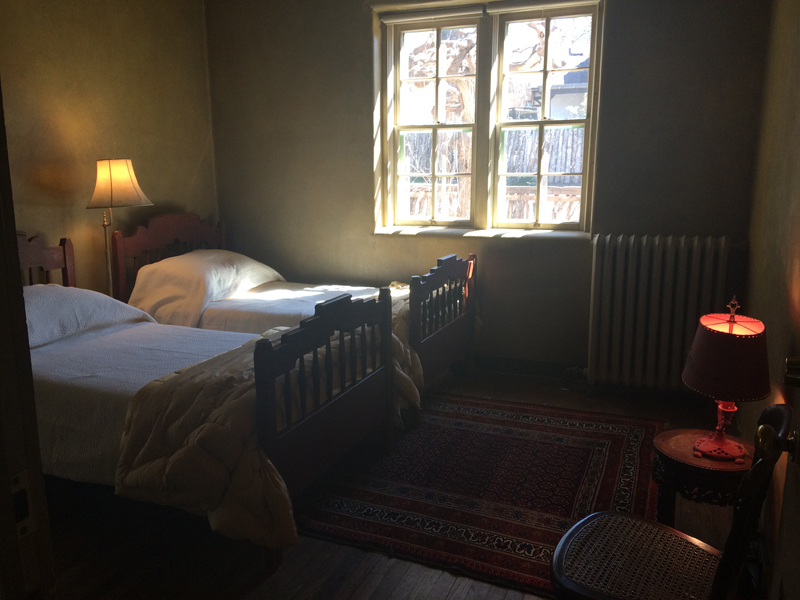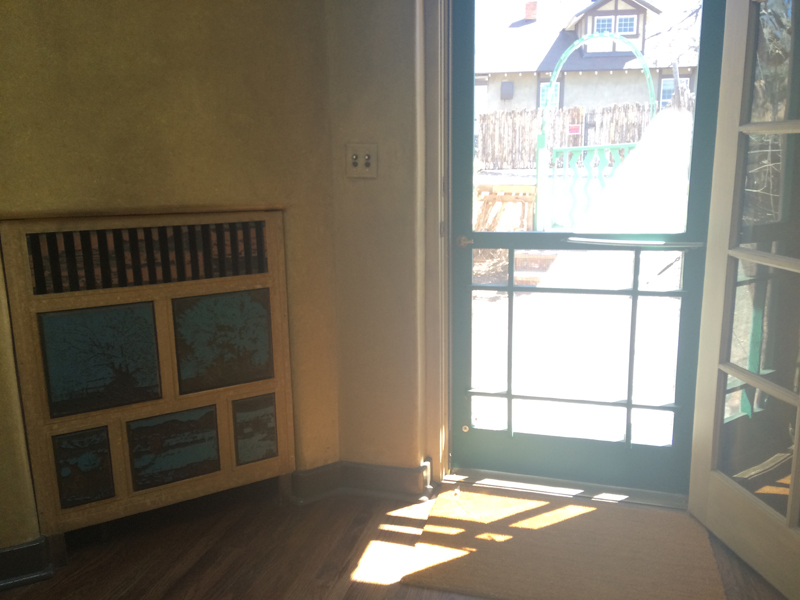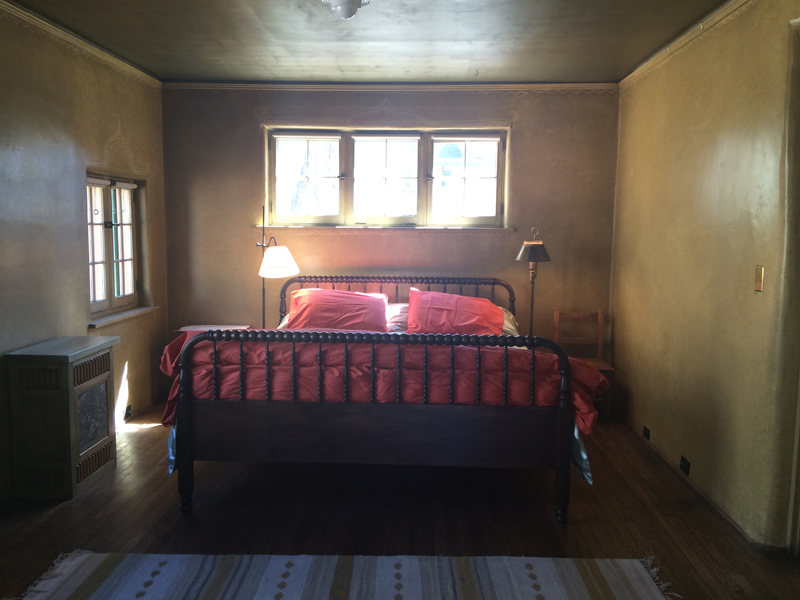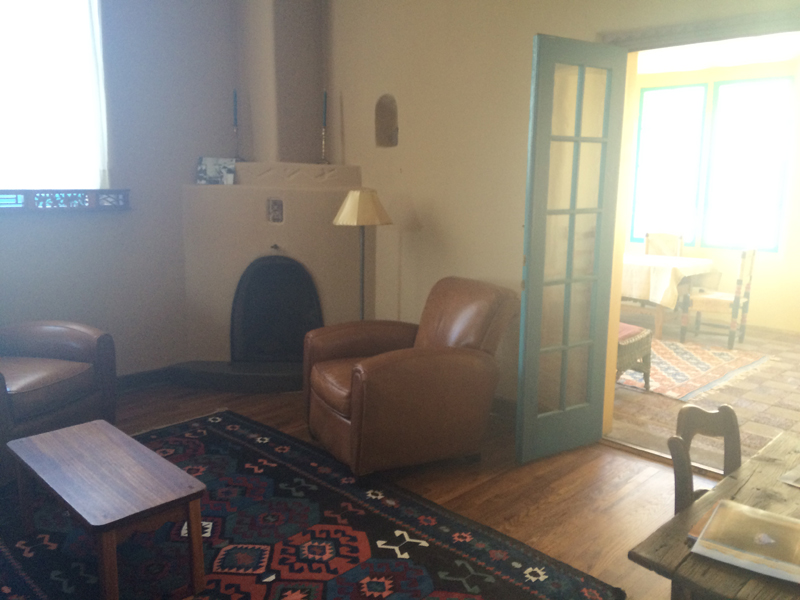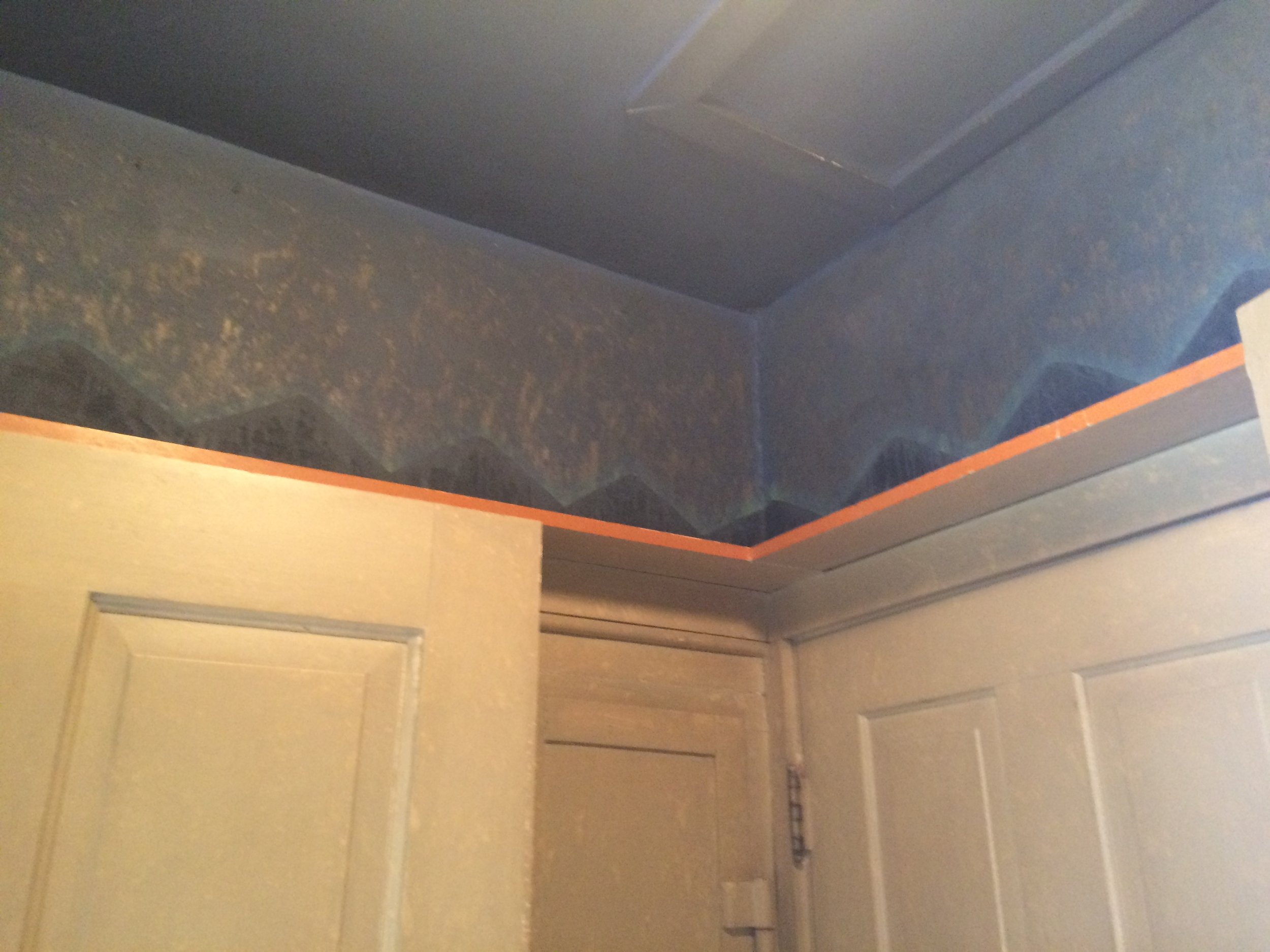 Gustave Baumann House
409 Camino de las Animas (private residence)
The house was built by Gustave Baumann in 1923 on three lots bought in that same year from Walter L. Miller. In 1914 Miller had platted a small addition on the north side of what was then called East Buena Vista Street. An internationally known artist and prominent member of Santa Fe's art colony, Baumann designed the house and crafted its highly personal interior decor.
Born in 1881 in Magdeburg, Germany, Baumann immigrated with his family to Chicago at the age of ten. By the time he was sixteen he was studying at The Art Institute of Chicago and had begun working in commercial art. In 1905 he returned to Munich, then a popular place for young artists, to study and spent a year at the Königliche Kunstgewerbenschule.The Art Institute of Chicago honored him in 1905 with an exhibit of his wood carvings that featured an entire toy village. After several years in Brown County, Indiana, Baumann came to New Mexico and remained in Santa Fe until his death in 1971.
Baumann was one of foremost color printmakers of his time and one of the first non-Oriental artists to create multicolored works, each made from a series of precisely carved wood blocks. His style was realistic and his strong interest in Southwest Indian art and native themes is frequently evident in his work. ln 1939 he published a book, Frijoles Canyon Pictographs, of twenty-six wood-cut representations of pictographs from caves in Frijoles Canyon. This book was selected as one of the "Fifty Books of the Year."
The house was designed by Baumann and translated into formal plans by architect Charles Gaastra. It was built around a windowless interior room which had steel doors and served as a fireproof storage room for wood blocks, prints, and valuable papers.
The unassuming exterior belies the eccentricity of the interior. Although built of adobe, the design is not a strong expression of a traditional adobe style. The main facade is organized symmetrically with a slightly higher center section and two recessed side wings. Detailing on the exterior carved by Baumann includes two porch posts. On the roof is a wrought iron figure he designed from the letters in the word "koshare," a Pueblo dance character. He used this as a logo and it appears on a number of his oils in place of a signature. The wooden gates and low fence enclosing a small front yard are original.
The unique qualities of the interior are encountered immediately. The entrance leads directly into a long octagonal room lit by a large octagonal skylight. The eight sides of this room were created by adding a plane at each of the four corners and giving each a function—radiators in the southeast and southwest corners, a door on the northeast, and a fireplace on the northwest. The walls of this room, and much of the rest of the house, are painted a dark mustard yellow with a mottled effect that was created by Baumann with a sponge. There are Indian-derived designs painted along the top of the walls in green, red, while, and black. Called the "little gallery" by Jane Baumann, this room was used to receive guests and as a gallery where prints were shown and sold.
On the west side of the house the small dining room is decorated with shelves and a cupboard designed and built by Baumann. There is also an original ceiling fixture. Baumann always came in from his studio at tea time and friends often visited then.
About 1932 Baumann began carving marionettes and eventually created a marionette theater. The entire collection, including the theater, sets, and nearly seventy marionettes, is now a part of the collection of New Mexico's Museum of Fine Arts. Ceiling hooks that held rolled canvas backdrops are the only reminders of the marionette theater in the house today.
Other more readily visible achievements are Baumann's contributions to two of Santa Fe's churches. In the 1930s he restored La Conquistadora for the Archdiocese and also carved a replica. In the mid-l940s he spent two years carving areredos for The Church of the Holy Faith.