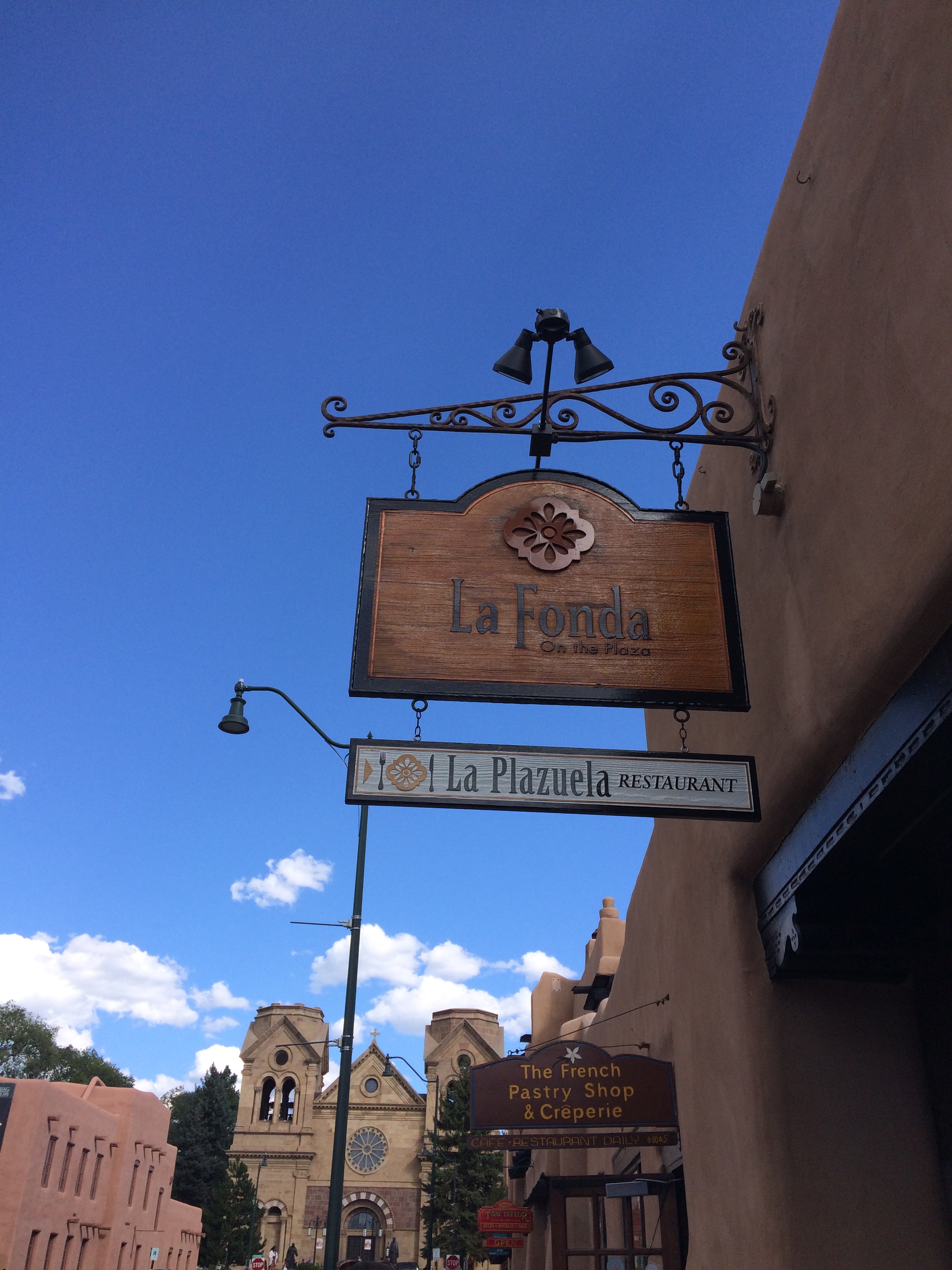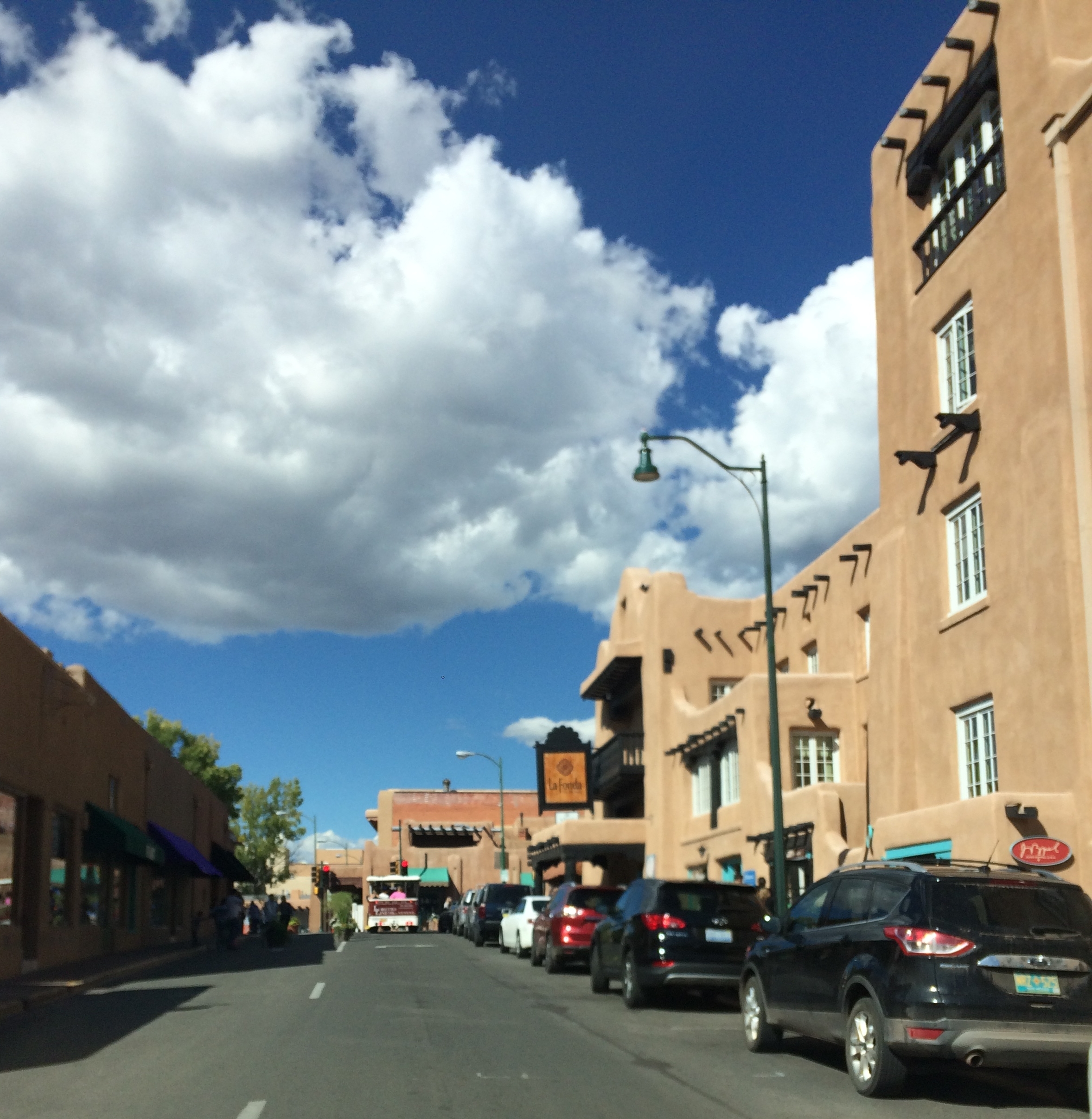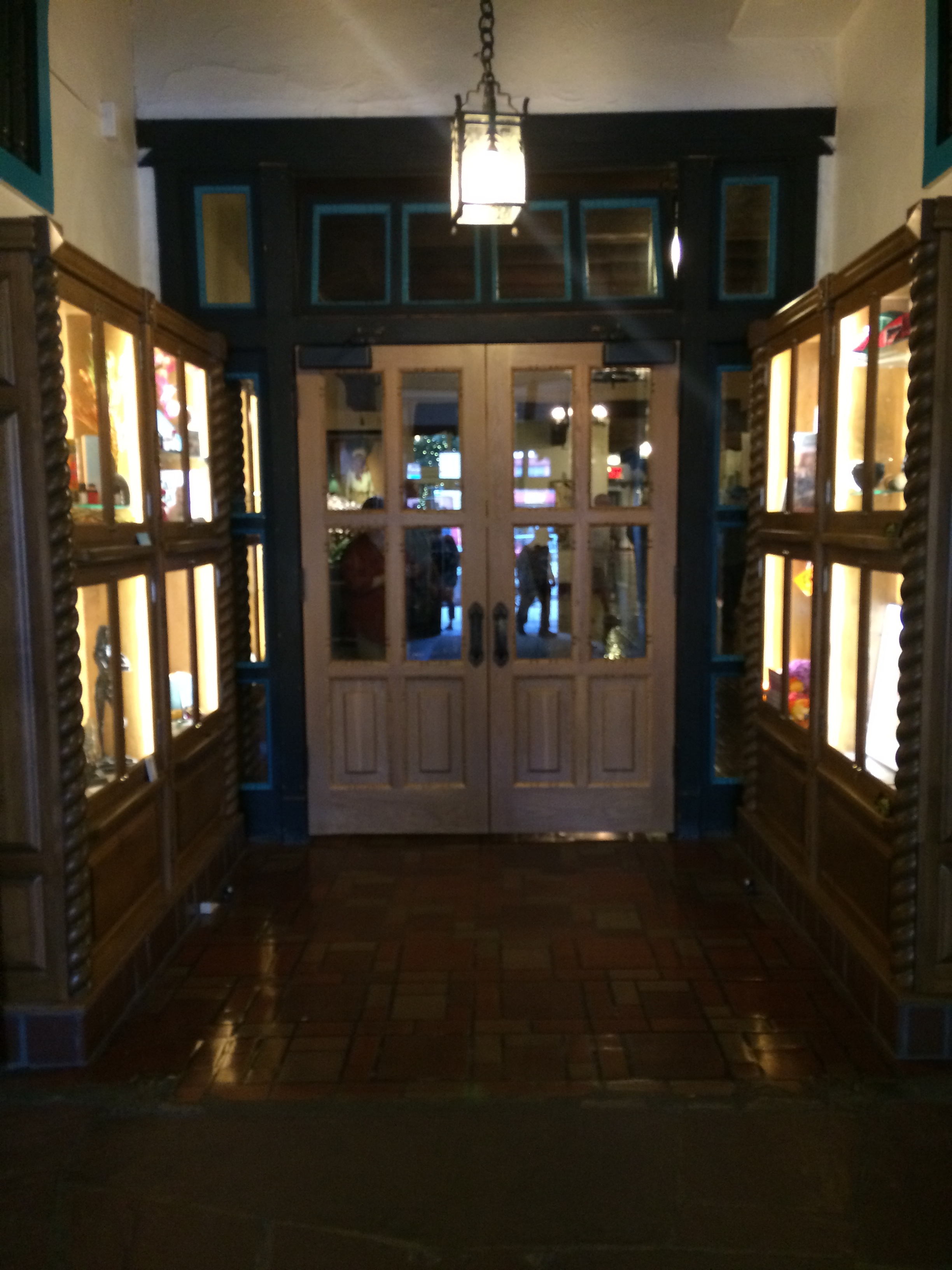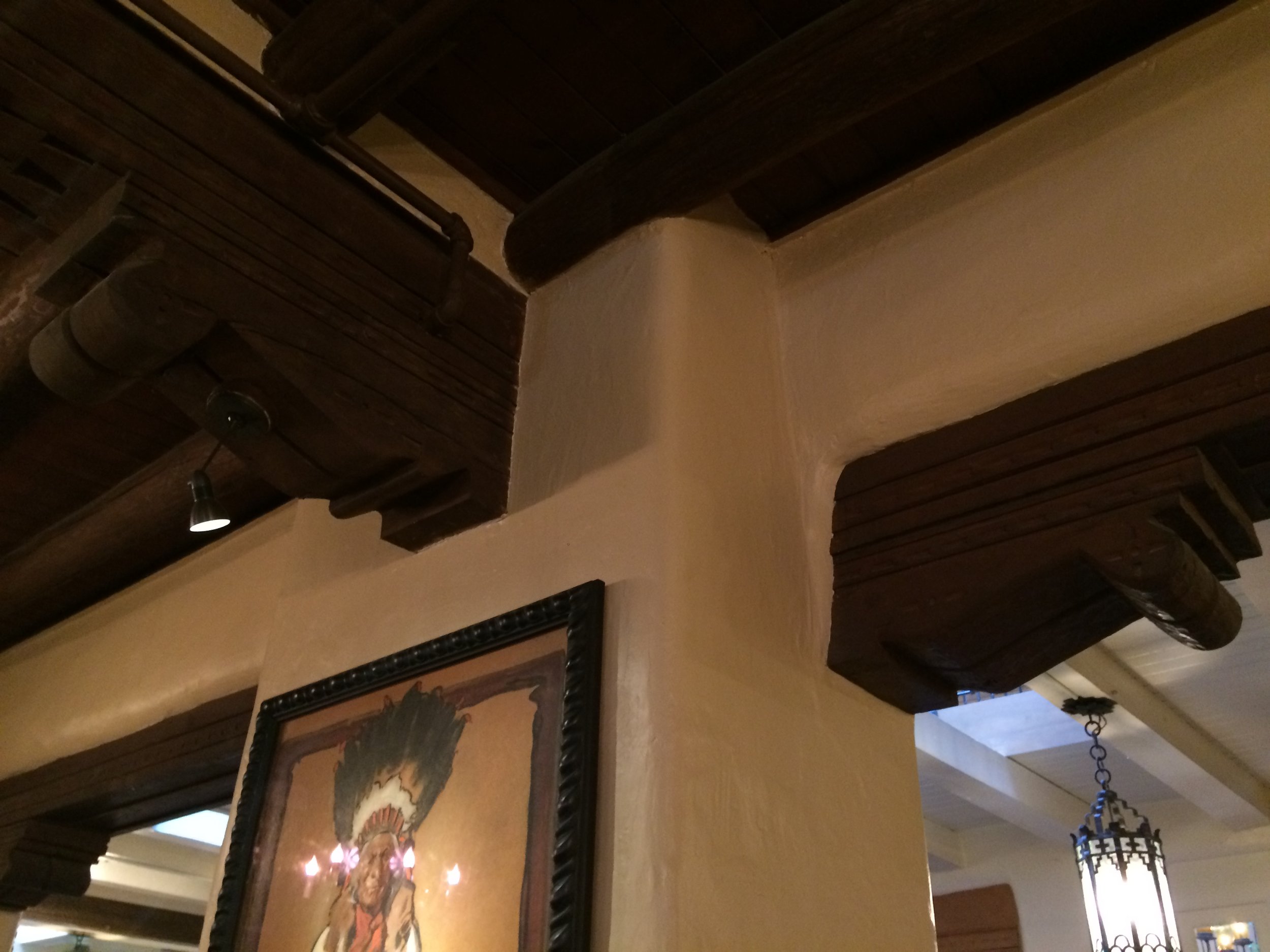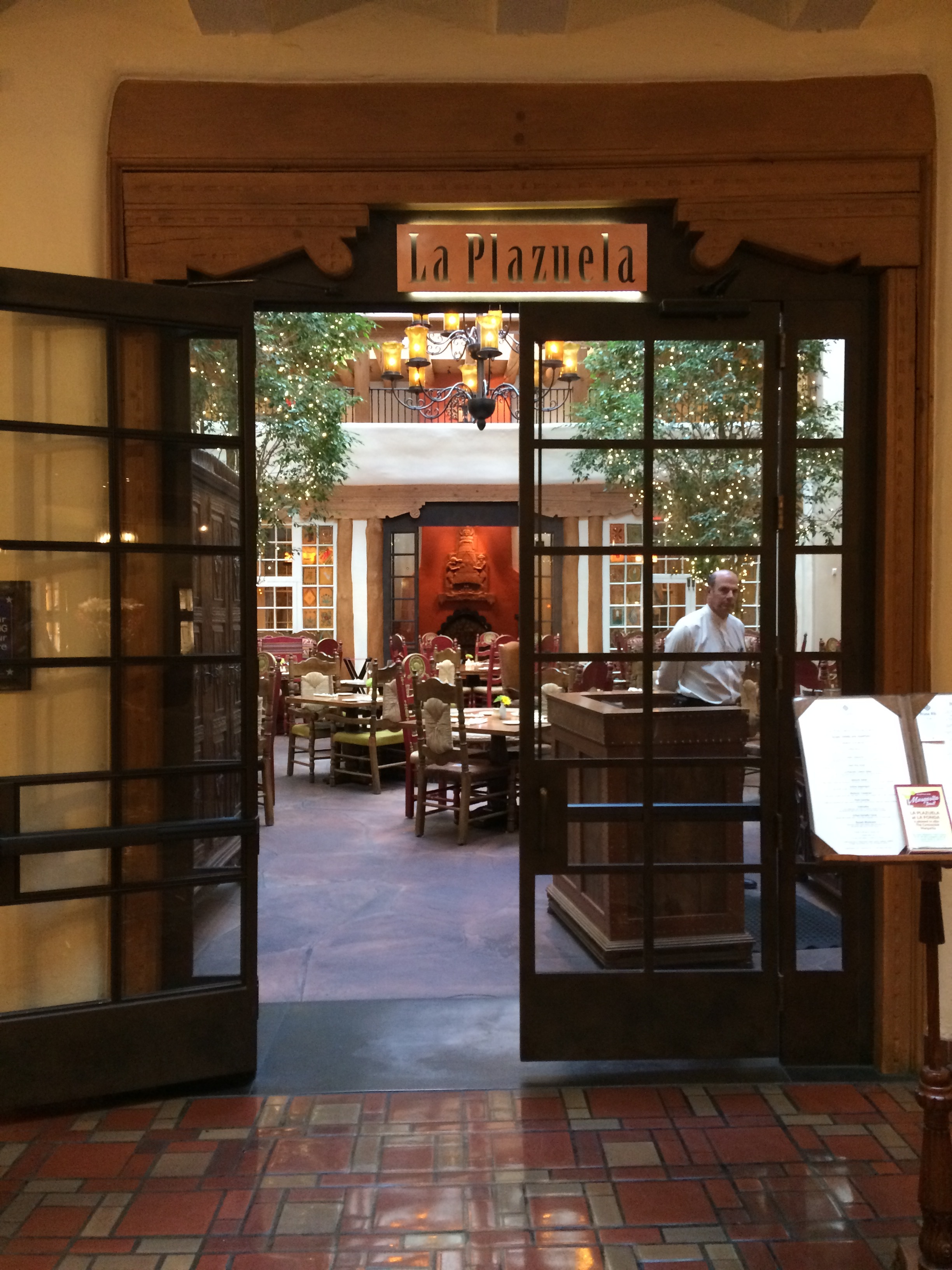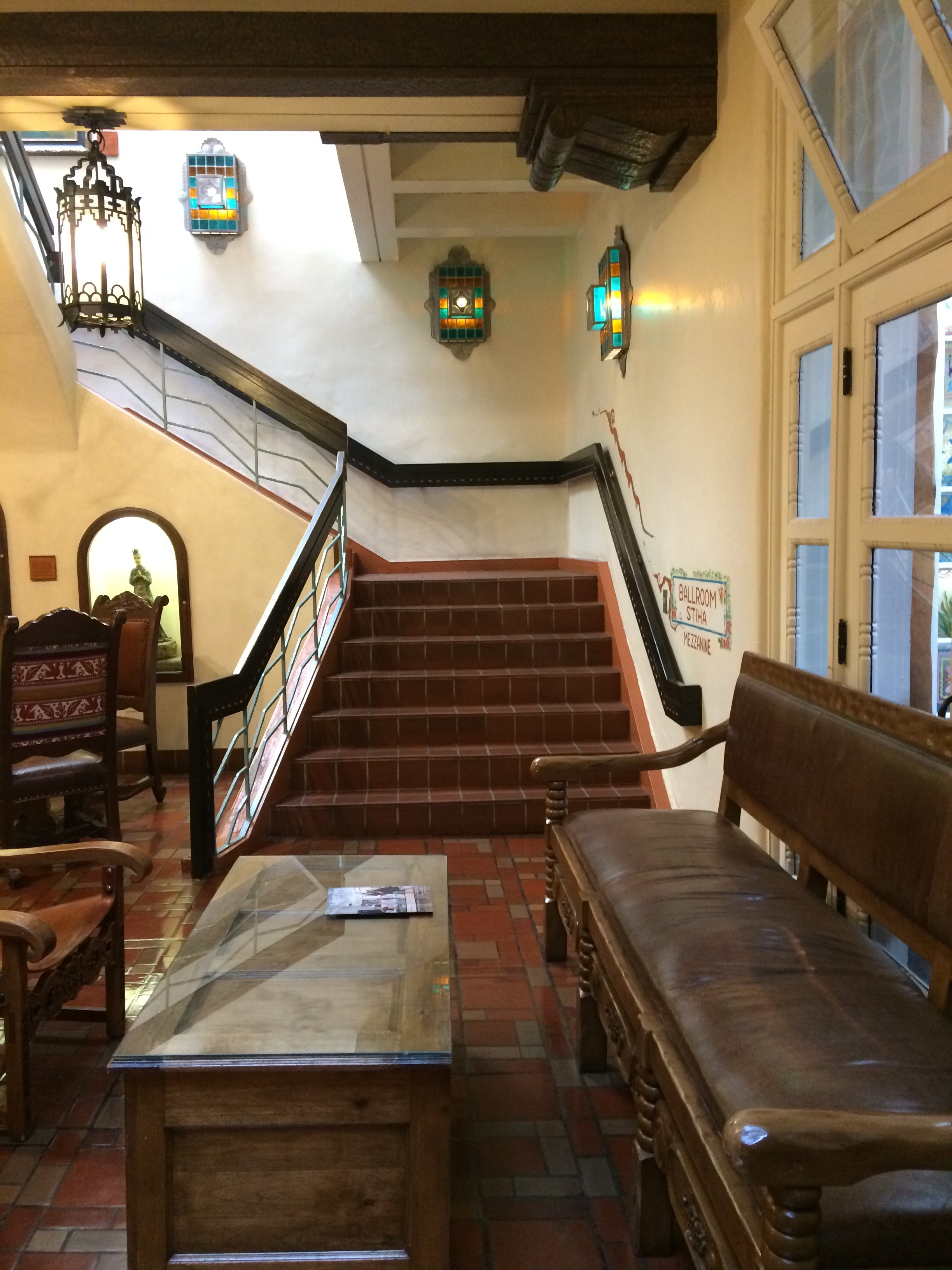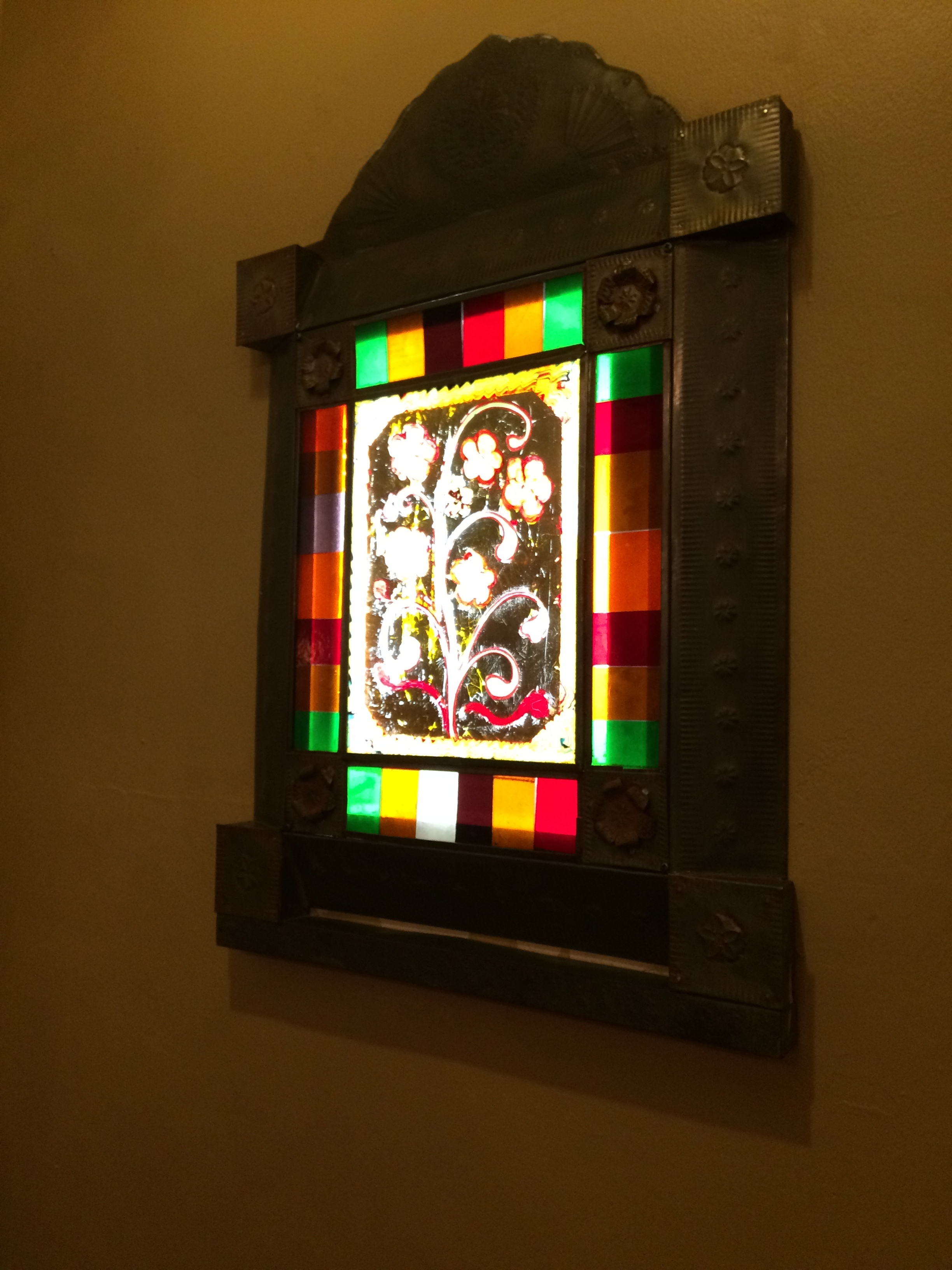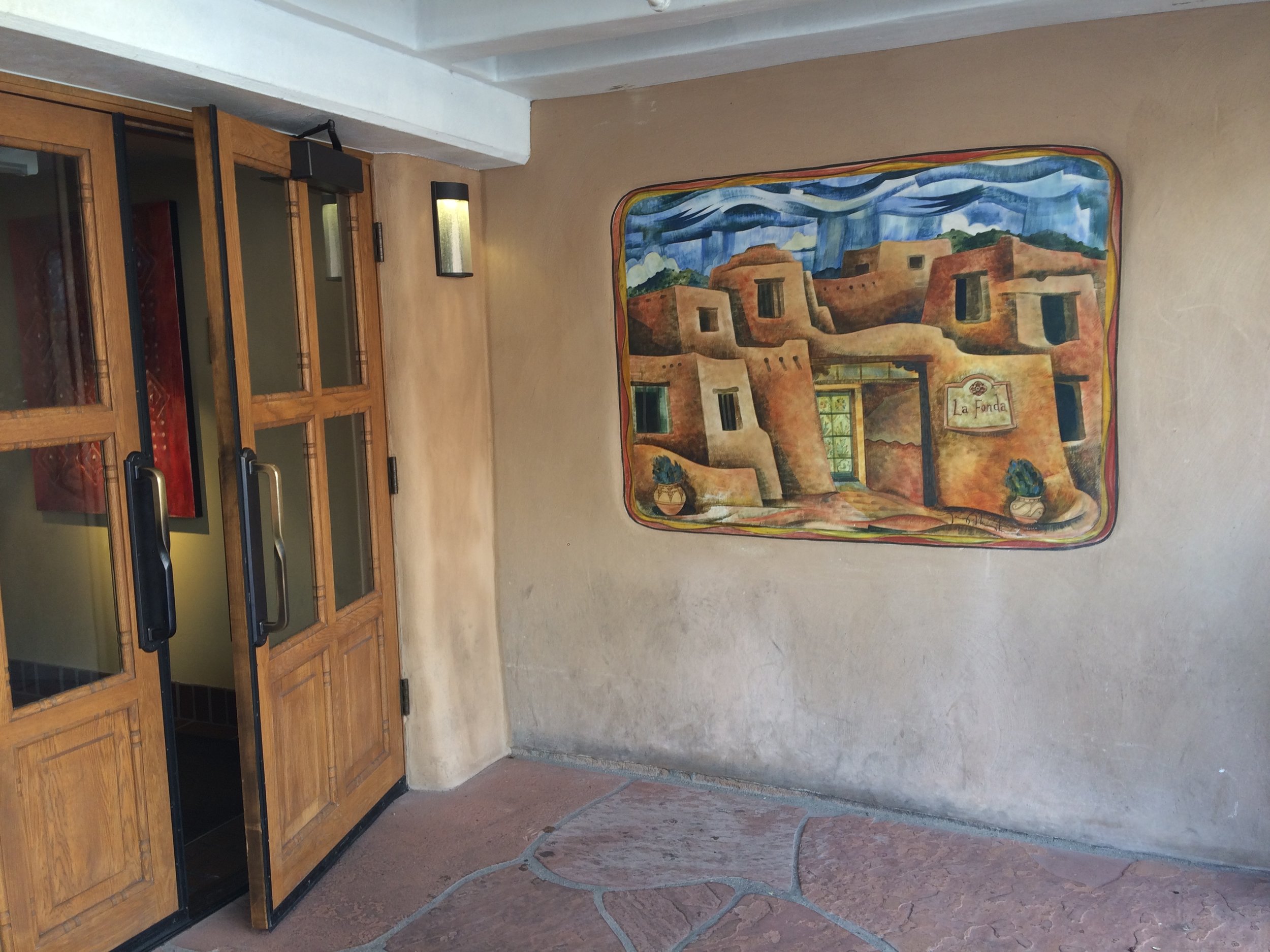 La Fonda on the Plaza
100 E San Francisco St
In the mid 1920's, the Fred Harvey Company in partnership with the Santa Fe Railway purchased La Fonda which tied Santa Fe to the historic period of railroad expansion into the West and the commercial enterprise of marketing the Southwest as a tourist destination. The new owners set about designing an expansion in order to make it the "most beautiful hostelry on the [Harvey] system that will... draw heavily on the best historical and artistic sources available…"1
John Gaw Meem [1894-1933], a local civil engineer who had been staying at the Sunmount Sanitarium to alleviate his tuberculosis symptoms, was hired as the local architect. In his early 30's, it was Meem's first commercial commission. Meem went on to become a beloved New Mexican architect.
In 1968, Samuel and Ethel Ballen, along with a group of local investors, purchased the hotel from the Fred Harvey Company. Badly rundown and neglected after the era of Southwest exploration by train was over, rooms were renting for $8 per night and there was talk of demolishing the hotel altogether.2 Together, these preservationists returned La Fonda to some of its previous grandeur by upgrading the guestrooms and increasing revenue by adding retail shops. Subsequently owners under Jennifer Kimball and her La Fonda team led the 2008 renovation of La Plazuela restaurant and the 2013 renovation of the guestrooms and corridors, which comprised the most significant upgrades to the hotel since the 1920s. This brought back the simple elegance the hotel was known for during its Fred Harvey days. The 2013 renovation earned the 2014 Architectural Stewardship Award from The Historic Santa Fe Foundation.
The historic hotel is a recognized example of the Spanish-Pueblo Revival style, also known as New Mexico Arts & Crafts style. Meem was also responsible for establishing the 1957 historic preservation code in Santa Fe that codified the "Santa Fe Style".
1 Santa Fe New Mexican (11/24/1926)
2 Santa Fe Living Treasures; http://sflivingtreasures.org/index.php/treasures/2treasures/189-ballen-sam-a-ethel-.html?start=1
Illustrations credits from left to right:
Looking southeast at the North Elevation of La Fonda on the Plaza in 1920; by Rapp, Rapp & Hendrickson
Looking southeast to the North Elevation of the La Fonda on the Plaza – Undated Postcard showing original courtyard prior to 1949 infill
La Fonda on the Plaza – Meem & Colter 1929 addition; courtyard (now La Plazuela)
La Fonda on the Plaza – 1929 addition Indian Lecture Room (now Santa Fe Room) ; Meem & Colter