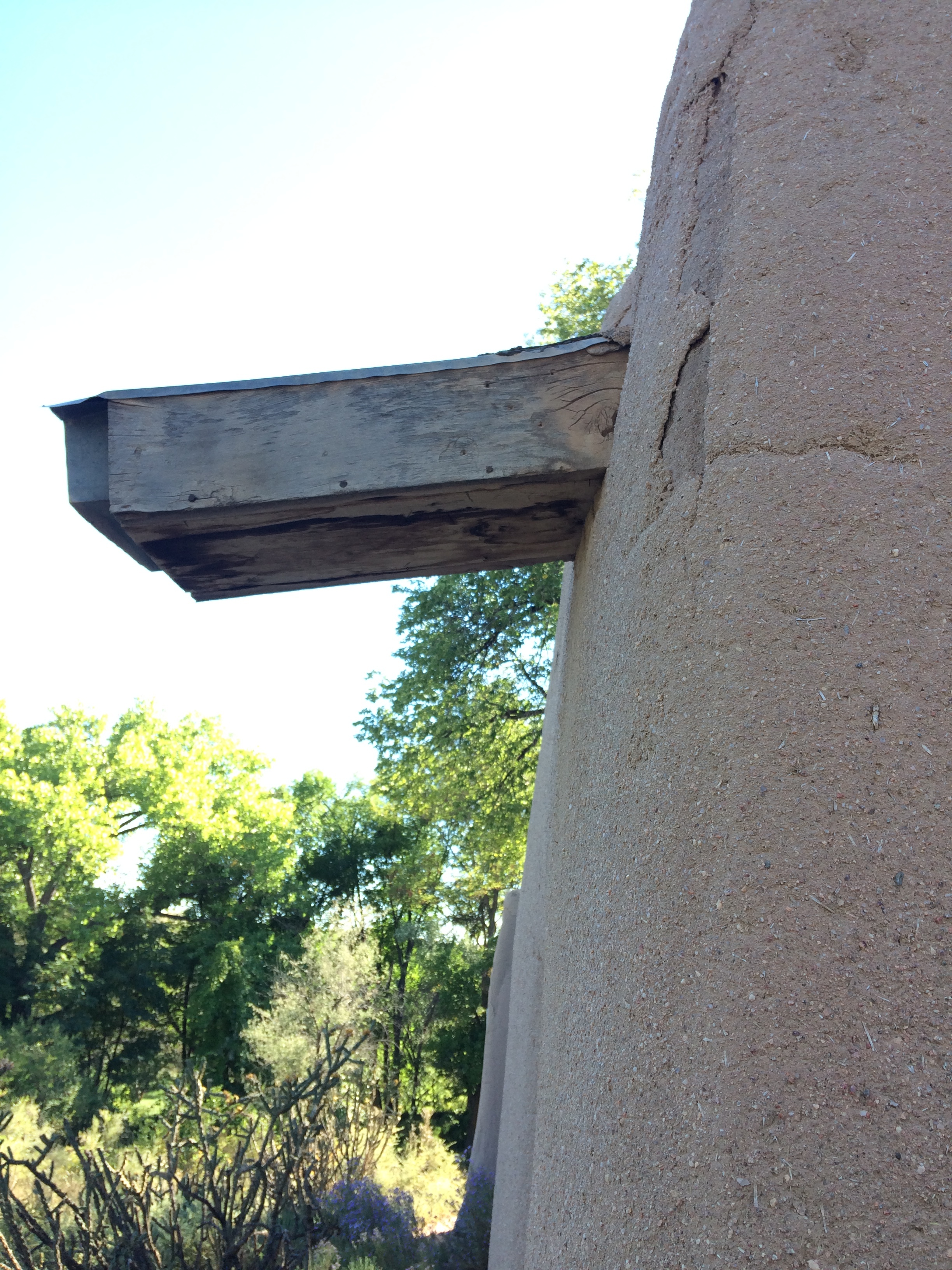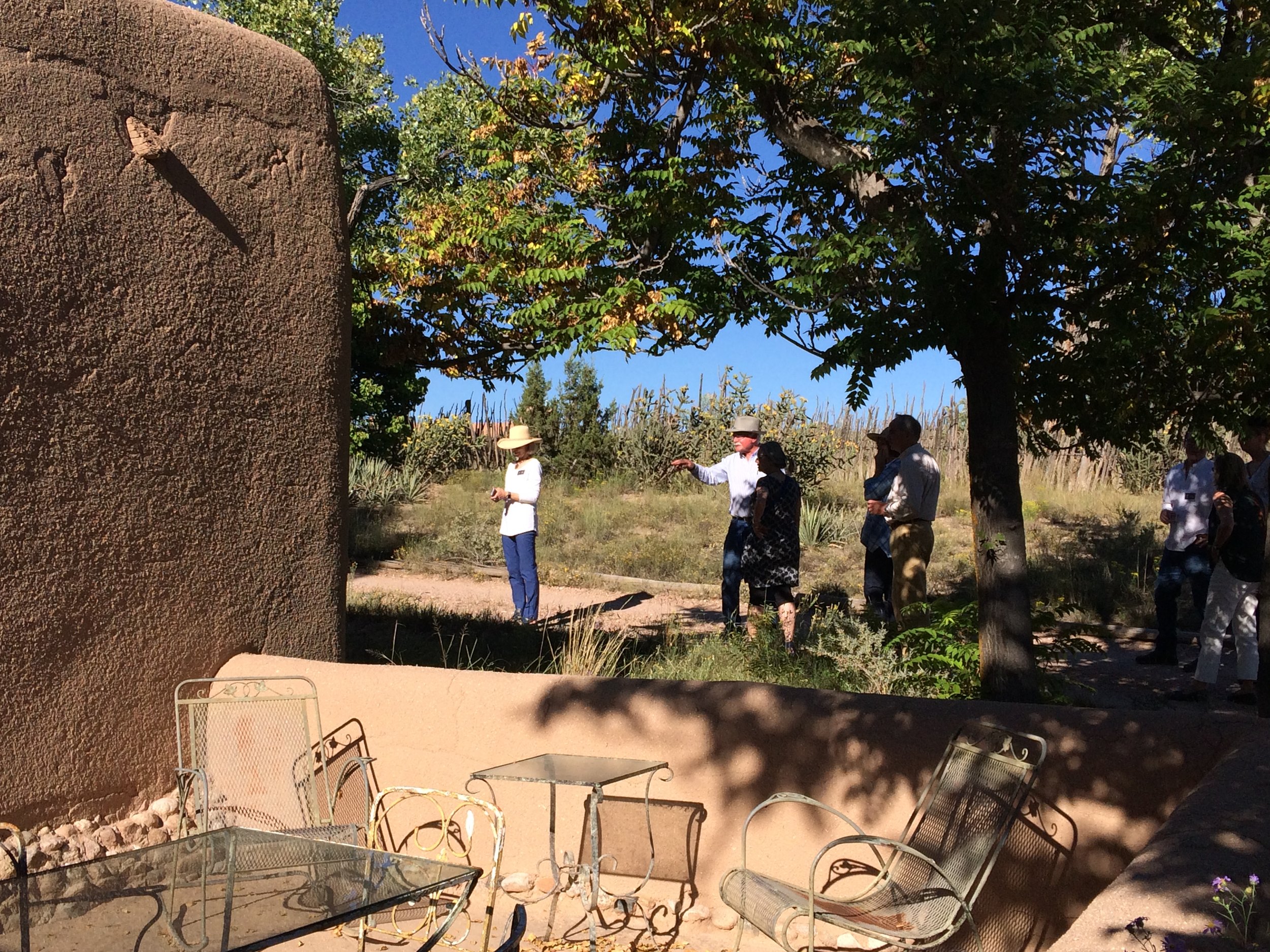 Las Acequias
(Cyrus McCormick House, Nambe, New Mexico residence)
One of the most striking examples of the Spanish Pueblo Revival is Las Acequias, the 1931 adobe house architect John Gaw Meem built in Nambé for Cyrus McCormick, Jr. The house, which was three years in the planning and construction, is situated about fifteen miles north of Santa Fe near the Nambé River and surrounded by lush meadows and towering old cottonwoods. Its design was the result of a collaboration between Meem and artist-archaeologist Carlos Vierra, two of the best qualified proponents of the Spanish Pueblo Revival style.
McCormick, of the McCormick Harvester family, bought his Nambé land almost 200 years after Don Gaspar Domingo de Mendoza, Governor and Captain General of the Kingdom, had granted it to Vicente Duran de Armijo in 1739. Armijo, "resident of the town of Santa Fe, a settler and conqueror of this Kingdom of New Mexico," had, according to his petition, "experienced innumerable sufferings and hunger and nakedness and other misfortunes" while carrying out his obligations as a loyal subject of Spain.
During 1929 and 1930 McCormick collected 100 acres of the grant in small parcels and instituted a series of letters and conferences with Meem and Vierra, which would ruminate in a unique structure.
The arrangement of rooms finally agreed upon is linear in the Spanish tradition. However, three wings are joined in roughly the shape of a Y with the main entrance at its apex, a service wing to the right, and living and bedroom wings projecting left and forward. Tucked into the west brow of a hill, and including many portales, the residence is oriented for spectacular views rather than protection from the weather.
Its situation and 180-foot-long facade give the house an extraordinarily low silhouette. The pink-brown adobe has four or five levels of long, low horizontals forming a roofline that, from its entrance court, appears to rise above the ground less than a full story.
Exterior details, such as battered walls and sloping parapets, adobe plaster, wooden canales, and deeply inset windows and doors with heavy wood lintels and sills, reflect New Mexican architecture as until 1821 and the opening of the Santa Fe Trail. This residence is one of the few remaining examples of mud-plastered exterior walls.
Interiors echo traditional design, and in some cases incorporate elements retrieved from old structures. For example, a board in the dining room ceiling bears the inscription. "En el ano de 1895 el dia 20 de Julio se techo este cuarto el carpentero [sic] Salvío de Martínez." Gracefully, Las Acequias reflects the Spanish Pueblo Revival style at its most lavish.